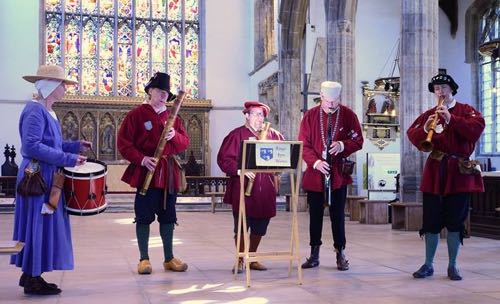 "Their colourful costumes alone are enough to cheer up a dark day.......
A special feature of their concerts is the chance
to see and learn about their period instruments."
Eastern Daily Press. www.EDP24.co.uk
Available for Concerts, Banquets, Parties, Musically Illustrated
Historical Talks, Historical Re-enactments, Weddings, &c. Outdoor Performance a Speciality. For details, Contact the Chief Waite,
Chris Gutteridge. to email.
King's Lynn Waites are members of the International Guild of Town Pipers.
See The Waits Website for details.
If you are viewing this page without a banner and links, click here.
Website designed & maintained by White Cottage Websites .
This website uses cookies