Tickets for all concerts are £8, £6 concessions for students, under 18s and OAPs. They can be reserved by emailing lizzie@elizabethgutteridge.co.uk, or bought on the door. A £1 discount is available to ticket holders to previous concerts in the same season.

Doors open 2pm, concerts start 2.30pm followed by tea/coffee & biscuits (donations to church funds) and chat with performers.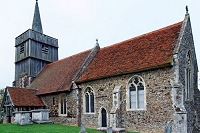 All this year's concerts are held in the wonderful Mediaeval St Andrew's Church in Marks Tey which combines a beautiful period backdrop & acoustic with modern amenities including ample parking, disabled access, modern WCs in the adjacent church hall, comfortable seating and under floor heating.
The church is located in Church Lane, Marks Tey CO6 1LW and is signposted from the A120. It is a 10-15 minute walk from Marks Tey railway station or 5-10 from the nearest bus stop.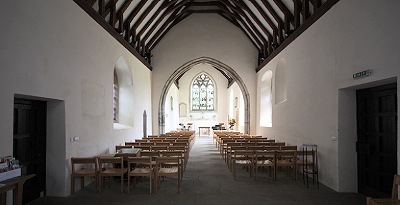 Extra events in Autumn 2017:
7.30pm Friday 17th November at St Mary the Virgin Church, Peldon CO5 7PT
THE COLCHESTER WAITS & TOWERING ANGELS
Youth Must Have Some Dalliance!
European Music from the middle ages to the present including Medieval carols, songs from the court of Henry VIII, catchy catches and Eastern European folk songs, performed by singers from Quire with instrumentalists from the Colchester Waits.
1pm on 22nd November at Lion Walk URC Colchester
CONSORT OF 1: The Medieval set
Live-looped Medieval music on bagpipes, fiddles, pipe & tabor and recorder.
This festival receives no arts or other funding. Instead, it is run by musicians for musicians, on a cooperative basis. If you are looking for a chance to perform please bear in mind the following:
There are no guaranteed fees for concerts. Performers receive takings on the door minus expenses for church hire and possibly a small charge for administration.
Basic local advertising will be undertaken for the series as a whole but participating performers will be asked to do anything they can to spread the word.
The number of concerts each year is limited by the one administrator's time to organise.